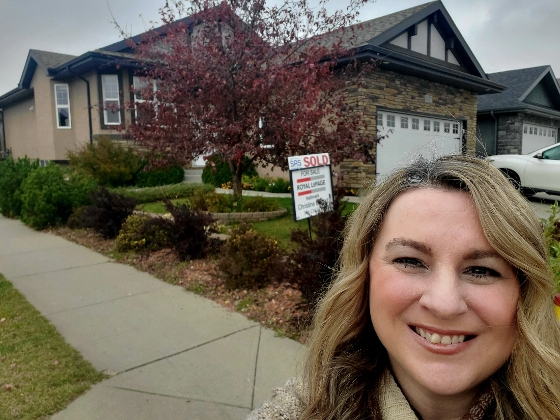 Congratulations to my newest VIP Esam & Shatha on your #SRSSOLD!!!!
It was just a simple interaction when you visited a neighbourhood garage sale hosted by one of my recent VIPs, Tiffany, whose lawn was freshly displaying her recent SRSSOLD sign, spoke highly of me and recommended my services to you when you stated your interest in possibly selling. With confidence you reached out for market information and a seller consultation was booked. Upon deciding to sell, your house was listed with quick buyer interest and many offers came forth…..however….in real estate, offers don't always work out, time is never your friend and selling strategies must be adapting. Armed with over 20 years' experience, insight & knowledge, I knew exactly what to do to steer the selling course to provide the 99% #SRSSOLD outcome you awaited and deserved. #RENE
Thanks so much for your trust, commitment and faith in my process and advice; in real estate when things don't go as planned it can be difficult to process, overcome and move forward correctly. It's been a pleasure getting to know you and work with you in your first Canadian home selling experience and provide an exceed expectation of service and value to you.
As your Seller Representative Specialist Realtor®, I am always happy to help should you or anyone you know need any assistance in the future. Many blessing to you & your family as you move forward onto your next life chapter.