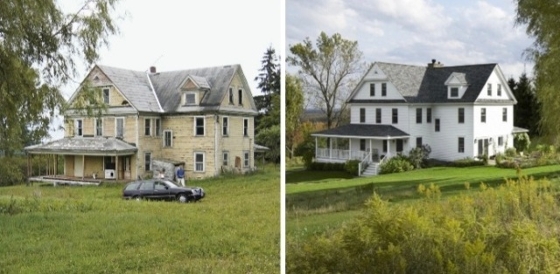 Imagine you're shopping for a car. You find one that's a suitable model, a recent year, and hasn't been driven a lot. The price is right, too.
But, there's a caveat.
The paint is worn off in several places. The driver's seat upholstery is torn and requires repair. And, the tires needed to be replaced… a long time ago.
Would you still buy it? You might. However, unless you enjoy fixing up cars, you'd probably hesitate to make the purchase.
After all, in addition to seeing the car itself, you're noticing the work that needs to be done to fix it.
The same holds true when selling your home.
The more "move-in" ready you make the property the more likely buyers are to become interested in buying it. Like when viewing a car, you want buyers to focus on all your home's wonderful features, not on the repairs and updates that need to be done.
That being said, how important is it that your home be "move-in ready" when you sell?
That depends, in large part, on the market. If it's currently a seller's market in the neighbourhood — lots of buyers but comparatively few properties for sale — getting your home move-in ready is less important. There is already high demand for your property. (However, getting all repairs done and staging your property effectively will still provide a significant advantage.)
In a buyer's market, where there are more homes for sale than buyers, you're in a competitive situation. So, anything you can do to give your listing an advantage is worth the effort. That includes making it as "move-in" ready as possible