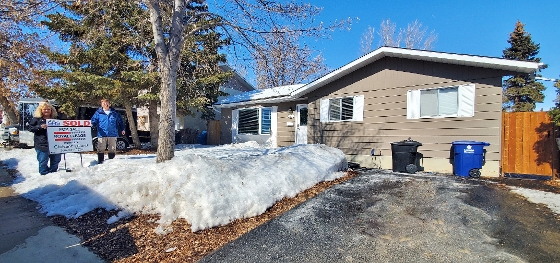 Congratulations to my repeat VIPs Kim & Kelly on your #SRSSOLD!!!!
18 years ago we met. You were 1st time buyers looking for your perfect home and I was a 2 year realtor rookie still trying to make my career a success in the challenging world of Real Estate. I must have done something right because, after all this time, you are 1st time sellers of a home you have loved and I am still your personal family Realtor® who, first day on the market, had your property conditionally #SRSSOLD with a backup offer - both of which were over asking list price. This resulted in your property tying for 7th place as the most expensive property in Lawson Heights mls history EVER SOLD without a garage. BOOYA!!!! #RENE
Heartfelt Thank You for choosing me again to assist you in your real estate needs. Words cannot describe how I feel representing you again and accomplishing such an amazing result for you. When I spoke with you in our first consultation regarding my selling strategy of your home, you trusted me fully, executed all my demands and the result predicted happened with such gleaming success, it was like a script come to life. It was a pleasure & honor helping you purchase this home almost 2 decades ago and I feel the same again… plus incredibly satisfied selling it for you! I truly appreciate your continual trust, support and friendship over the years. Now you can fully move forward and officially start your new life path.