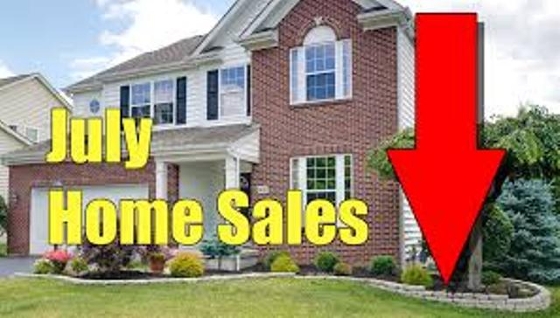 The warm weather in July appears to have taken some of the purchasers out of the Saskatoon market with a monthly decline in unit home sales of 16% compared to July of 2016. The year to date unit sales are down nearly 4% for Saskatoon compared to the first seven months of last year. Sales in the region surrounding Saskatoon increased just over 17% for the month compared to last July, while the year to date numbers declined slightly by 2.6%. Year to date there have been a total of 2,155 unit sales within Saskatoon and another 596 in the region surrounding the city. The total dollar volume recorded for Saskatoon and region year to date is $989 Million off 5% from last year.

The number of active listings in Saskatoon has reached a new peak at 2,210 with an additional 1,125 properties available in the market outside Saskatoon. At the current rate of monthly sales it would take just over seven months to liquidate the current inventory completely. The average home is taking approximately 50 days to sell which is consistent with the past two July's. The homes that are selling are seeing a sale price that is at 96.7% of the asking price. "These stats would indicate to me that those who are serious about selling are pricing to market and getting very close to their asking price and in much less time than the current 50 day average." According to Jason Yochim CEO with the Saskatoon Region Association of REALTORS®.

The number of listings taken year to date in the Saskatoon and region market is consistent with last year at 8,693. In Saskatoon there have been 5,795 properties listed since

January 1st

, very similar to numbers for the past two years.

Prices continue to show signs of slight decline as well. The average sale price in July of 2017 was 6.4% lower than July of 2016. Year to date, the average price has slipped from $351,855 to $348,960. The median price year to date also decreased slightly from $335,000 to $329,500. The Composite Home Price Index (HPI) benchmark price for July declined by 2.2% compared to last July. The HPI is considered to be the best indicator of the trend in home prices and measures the rate of change month over month. "Based on the theory of supply and demand it is reasonable to expect that prices are not likely to strengthen until the number of active listings declines." comments Yochim. "It is important to remember that these changes in pricing are an aggregate of the entire market and will vary based on area, type of home and availability of similar properties to the subject. Access to this information is critical to accurate pricing and can be obtained through consultation with one of our members." -Source: August 2017 SRAR News Release
Looking for sound market advice? As REALTOR® and Nationally Accredited Buyer Representative - ABR®, Seller Representative Specialist - SRS® and Real Estate Negotiation Expert - RENE, I can provide you with this advice. Call today.