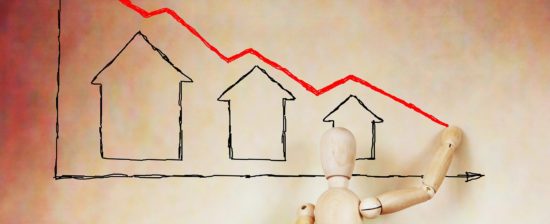 The month of November saw a decline in sales activity as well as new listings coming on the market in Saskatoon and region. Total dollar volume year to date was $1.65 B, a 4% reduction from 2015 and 18% lower than the same period in 2014.
The number of homes that sold in Saskatoon for November was 243 units representing a 14% reduction compared to November 2015. As of the end of last month there was a cumulative total of 3,489 home sales, this is 7% lower than a year ago.
The number of homes listed for sale to the end of November 2016 was 8,897. Currently there are 1,687 residential properties available for sale in Saskatoon, only the month of January had less product available with 1,612 units. At the current level of sales, it would take nearly seven months to liquidate this inventory.
The average selling price continues to remain virtually unchanged at just over $350,000. Two years ago, the average selling price two years ago by comparison was $357,000, at a time when the market was more active.
"An increase in sales in the higher end homes has helped to support the average price in the Saskatoon market" states Jason Yochim, CEO with the Saskatoon Region Association of REALTORS®.
Sales in every price range below $750,000 saw decreases in unit sales however homes priced above that increased year over year. For sales over $1M there were 25 units sold year to date compared to 13 units a year ago. Homes in the price range between $750-800,000 were up 50% year to date over 2015.
The current sales to listing ratio for November was 37% which is firmly a buyers' market as it has been all year. Homes are currently taking 50 days on average to sell in Saskatoon with sellers realizing 97% of the asking price.
"These statistics tell me that sellers who price to the market will realize a sale in much less time than the average of 50 days and close to their asking price. Those who do not price to market are typically responsible for the low sales to listing ratio," says Yochim. "Buyers are more educated than at any other time and typically know where the market is at.
There are positives in this quieter real estate market. The recent selling out of the much-awaited River Landing condominium project in less than four days proves that location, location, location is key in any market conditions. This occurred in spite of an oversupplied condominium market with somewhere in the neighborhood of 1,000 multi-family units available for sale.
-Source: December 2016 SRAR Media Release
Looking for sound pricing, marketing and timing advice? As REALTOR® and Nationally Accredited Buyer Representative - ABR®, Seller Representative Specialist - SRS® and Real Estate Negotiation Expert - RENE, I can provide you with this advice. Call today.